08.02.12
AWJGGRAUaDVVTAT named curator of Belgian Pavilion in Venice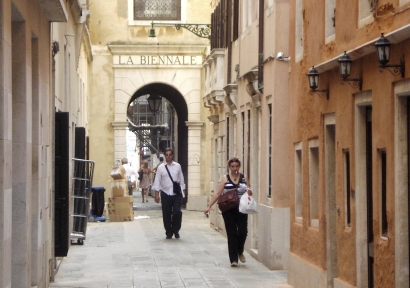 On February 8 the Flemish Minister of Culture, Joke Schauvliege, announced that AWJGGRAUaDVVTAT,  led by Joachim Declerck, one of the curators of the 5th IABR: Making City, has been named curator of the exhibition at the Belgian pavilion at the International Architecture Biennale Venice 2012. 
The multidisciplinary team AWJGGRAUaDVVTAT consists of Architecture Workroom Brussels (founded by Declerck and Roeland Dudal), Joost Grootens (Dutch graphic designer), GRAU (urban office in Paris), the architects Vylder Vinck Taillieu and artist Ante Timmermans. In its proposal, the team present the territory of Flanders as a laboratory for a transition to metropolitan Europe.
This year the 13th Architecture Biennale Venice will be held from August 29 until November 25.