25.02.12
Luchtsingel campaign gets going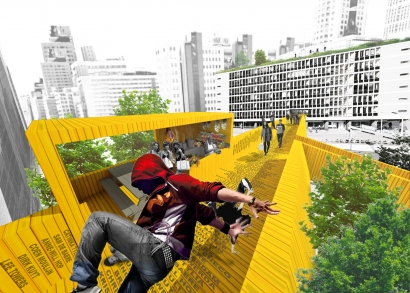 Just a few days to go before all Rotterdammers can vote for their favourite City Initiative. Election campaigning is now in full swing.

In the video below ZUS shows what the Luchtsingel footbridge could be: a deer forest, an outdoor cinema, a stage for dance battles...

Are you a fan of the Luchtsingel idea? Then vote for this proposal on the City Initiative website between 1 and 12 March. Or buy a plank bearing your name and help build the footbridge. You can buy planks and even bridge components at www.imakerotterdam.nl.

For more information about the Luchtsingel, go to www.luchtsingel.org and download the campaign toolkit.