24.02.12
Making Almere: who makes the city?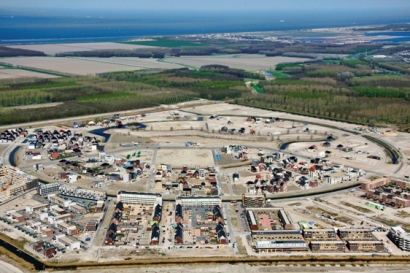 Homeruskwartier, Almere Poort
Who makes the city of Almere? That's the central question during the architecture festival Making Almere from April 21 until July 29, 2012. The event takes place in Almere as part of the 5th IABR: Making City.
The festival Making Almere is about the way the New Town of Almere will transform in the future. In the 1970s, the city was on the drawing boards of several professional designers and planners—without any input from residents. Now, those roles are reversed. Today, the youngest city in the Netherlands is a leader in the development of a new form of urbanism: one where the inhabitants of Almere build their own city. During the month of March 2012 the full program will be posted on: 
www.makingalmere.nl
.
Making Almere is made possible by the RRAAM government-region program, the Ministry of Infrastructure and the Environment, the municipality of Almere, and Almere City Marketing (ACM). 
The International New Town Institute (INTI) is curator of Making Almere.