The 5th IABR: Making City Istanbul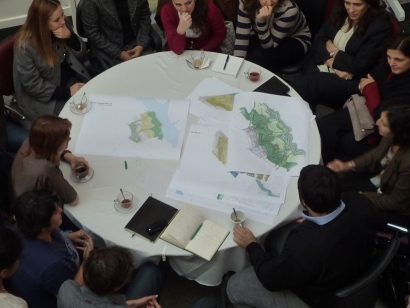 Making City Istanbul is the last exhibition of the 5th IABR: Making City. The exhibition is part of Musibet, the main exhibition of the first Istanbul Design Biennial that opens on 10 October at the Istanbul Modern Museum. 
Inspired by the IABR's approach, Turkish architect Emre Arolat, the curator of Musibet, invited the IABR to present its working method and three key projects – the Test Sites in Rotterdam, São Paulo and Istanbul – in the form of a new, small exhibition: a 'manual' for the future of Istanbul. 
IABR director George Brugmans: "Like all metropolitan regions in the world Istanbul is preparing itself for the challenges ahead. How can we harmonise rapidly advancing urbanisation with ecological and economic concerns? In the next few years, the urban planners, designers, politicians, cultural operators, citizens and entrepreneurs of Istanbul will need to find common ground on this issue." 
Click here for the full text (PDF)